This tutorial shows how to use the DayPilot Scheduler with MVC 4 and Razor engine. Updated with the latest DayPilot Pro for ASP.NET MVC release.
Jun 4, 2013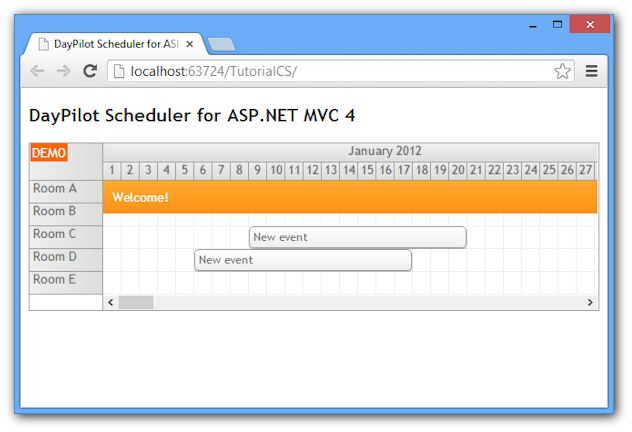 Scheduler for ASP.NET MVC 4 Razor Tutorial
This tutorial shows how to create a simple ASP.NET MVC 4 web application using DayPilot Scheduler control.
Features
Loading data from SQL Server
Displaying events for multiple resources (rooms)
Drag and drop event moving
Drag and drop event creating
CSS3 theme
Displaying status messages
One year view, grouped by months and days
Sample Visual Studio project is available for download (includes C# and VB.NET source code).