ASP.NET timetable tutorial - how to customize the timetable appearance using CSS themes. C# and VB source code.
Feb 6, 2014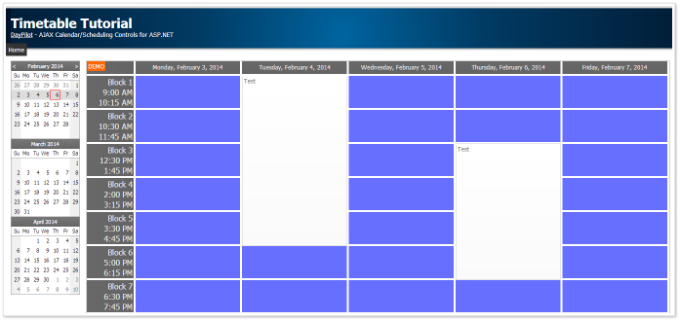 This tutorial shows how to create a custom CSS theme for the ASP.NET timetable control. Includes C# and VB.NET source code and sample SQL Server database.
Features:
weekly timetable
timetable CSS theme modified to show grid lines with 4px width
includes DayPilot Pro for ASP.NET WebForms 7.7 Trial
timetable block editing (start and end time, name)
timetable records editing using drag and drop (creating and moving the 
SQL Server database
The source code (C#, VB) is available for download.