The CSS theme designer supports DayPilot Event Calendar themes.
Mar 18, 2013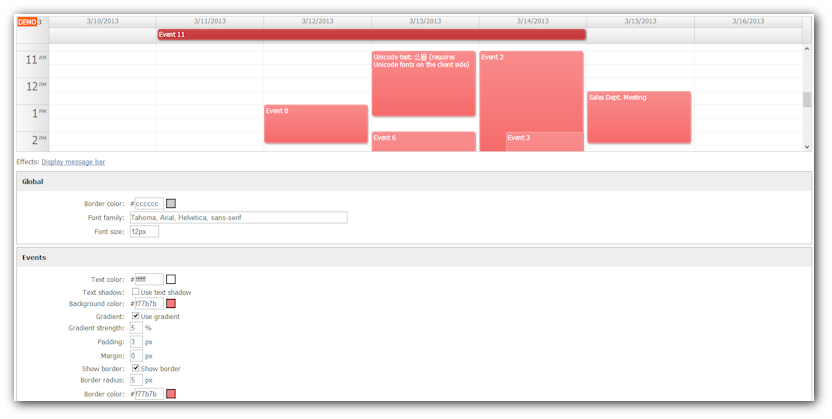 The Online CSS Theme Designer now supports DayPilot Event Calendar control. The themes can be used in all available platforms: ASP.NET Event Calendar, MVC Event Calendar, and Java Event Calendar.
The designer lets you create a theme using a WYSIWYG editor. It supports the following elements:
Events
All-day events
Headers
Backgroung time cells (slots)
Integrated message bar
The generated theme (CSS) can be downloaded in a .zip file.
You can also start by modifying an existing theme (click the Edit button):
View and edit a sample theme: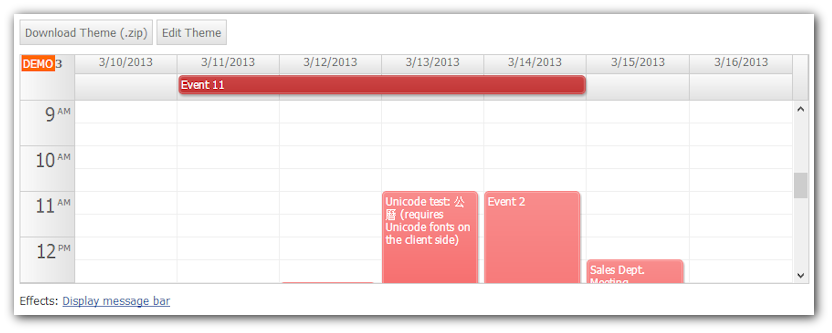 See also: