A new version of AJAX event calendar/scheduler widgets for Java web is available.
May 6, 2013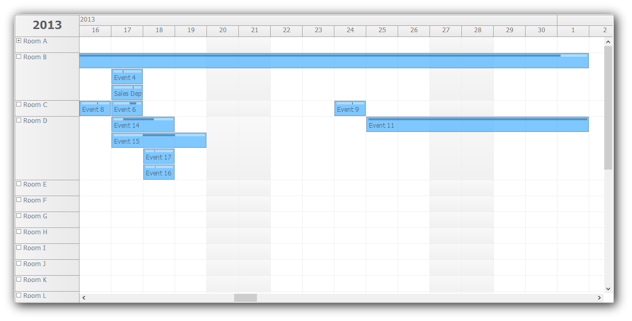 A new version of the AJAX calendar/scheduling controls package for Java was released.
It includes the following improvements and fixes:
[Scheduler] Gantt view fixed.
[Month] Day cell properties available in CssOnly mode.
[Month] Visible event areas working.
DatePicker/date only
[Scheduler] .show() and .hide() methods.
Updated scripts/datepicker findValue fixed.
See also the online demo:
You can download a trial version here:
Release notes: